Me to We-The High Performing Teams Workshop
Attend this workshop to understand:
Framework of strong team: Characteristics Attributes
ABCs to develop strong team work- Attitude, Behaviour and Communication
Verbal and Non-Verbal communication
Introduction to continuous improvement tools (Kaizen, Kanban and Poka Yoke)
Hands on exercise to understand the above tools
At the end of the session participants will understand the importance of Team Work, Team Dynamics and continuous improvement tools.
WORKSHOP DETAILS:
Date: Thursday, 20th February, 2020
Time: 9:30 am– 5:30 pm
Venue: JEN SOURCE INDIA PVT LTD, 170, 171, Janani, 6th Sector, Ring Road, HSR Layout, Bengaluru, Karnataka 560102
Fee: Rs. 3500 + 18% GST
Payment Link will be shared via mail
About The Speaker: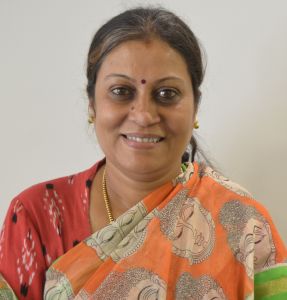 Preeja Sreedhar's success and several commendable achievements lie very strongly in her motto, which is to "Build an Attitude to Succeed". Her journey began with a Master's Degree in Journalism and Mass Communication, a Master's Degree in Psychology and a Post-Graduation in Human Resource Management.
Starting out as a Journalist and a Copy Writer, Preeja moved onto Academia and became a keen researcher.  Her research papers and articles in human resource management, organizational behaviour and communication have been presented at several IIMs, such as Kanpur, Lucknow and Indore.
With over 22 years of work experience in Academia, she is a visiting faculty in several engineering colleges and management institutions and her very successful training programs and seminars in soft skills are proof of her proficiency in these areas.
A corporate trainer with companies such as Siemens, IGate and ITC, Preeja is also a prolific writer and a content developer.  Her work can be accessed through Linkedin and YouTube.
More about the Session from the Speaker:
LIMITED SEATS AVAILABLE 
REGISTER YOUR SEAT TODAY !